TV/Film/Trans/Cross/Drag Makeup & Hair Services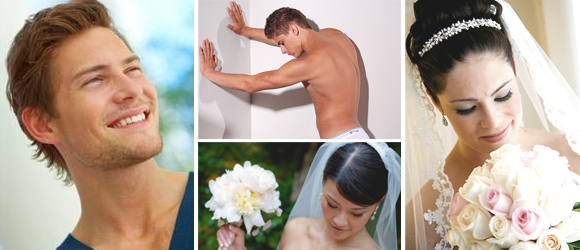 Makeup & Hairstyling by AMAZING Professionals with AMAZING Prices!
Best in the industry!
We only use the finest Pure Minerals Makeup from Jane Iredale & FitGlow Beauty.
Great for all skin types, even the most sensitive skins.
Bridal Makeup and Hair Trial Package – $200
Bridal Makeup and Hair Up Do Package – $350
Makeup and Hair Package (for Bridesmaids, Mother of the Bride etc) – $ 250/person
Fitness Competition Makeup Application
@ our studio $125
@ your location of choice within GTA $250
Package for group of 4 @ your location of choice within GTA: $750
Package for group of 6 @ your location of choice within GTA: $1095
*please inquire for quote for locations outside of GTA
Onsite Hair & Makeup Applications
(minimum booking for 4 people required)
Professional Bridal Makeup Application $250
Professional Full Face Makeup Application – $150/person
False Lashes Application + Reuseable False Lashes – +$20/person
Hair Styling – $125/person
Bridal Hair – $150
*Please contact us for rates if less than 4 persons
**Extra travel fees apply if location is outside of GTA.
Makeup Applications/Hair Styling for TV/Film/Studio Rates at your location within GTA:
Half Day Rate (4 hours) $1000
Full Day Rate (8 hours) $2000
Extended Full Day Rate (12 hours) $2900
(Discount available when booking for multiple consecutive days.)
Transgender/Cross Dresser/ Drag Makeover Packages:
Deluxe Facial + Makeup Application + Brow covering (if desired) + Wig Styling   $355
Deluxe Facial + Private One-on-One  Makeup Lesson + Brow Shaping Session  $275
 ►Makeup Brush Cleaning Service:
Want to keep your Professional Makeup Brushes clean & conditioned? so they will last for many many more years to come?
Let us Professionally clean & condition them for you!
Bring them in, drop them off, pick them back up in 48 hours!
Set of 10 Brushes $30
Set of 20 Brushes $50
Set of 30 Brushes $65
►Makeup Bag Consultation Service:
Feeling your products are getting old? or not working as well anymore?
Let us have a look in your Makeup Bag/Collection & we will help you figure out what adjustments you may need to achieve the looks you want.  
We can help de-clutter your collection & find you multi-functional products as well!
We will share with you Tips & Tricks of the trade to enable your Makeup Applications at home to be fun, simple & stress-free.
20 min Consultation $30
45 min Consultation $60
Personal Shopping Experience Service
Take us with you to your favourite mall or Beauty shopping destination.
We will help you save time and money by helping with your shopping for all your beauty needs whether its for Skincare, Haircare, Aesthetic supplies, Nailcare and/or Makeup.
With our many years of experience & knowledge we can direct you to the right products for you!  No more playing the guessing game and trial and error.
$150 per hour
(2 hour minimum per booking)