NUFREE
Gold Standard in Hair Removal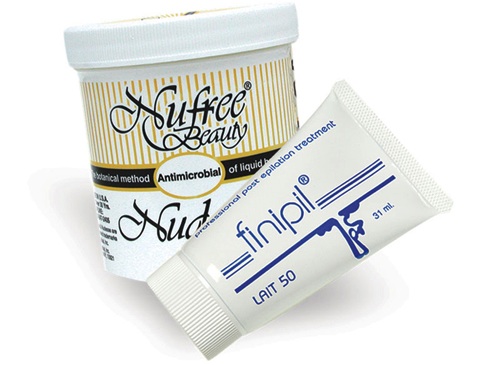 Nufree is the gold standard in hair removal and is carried by Selected professional salons with the highest standards throughout the world. It was developed over 30 years ago to help plastic surgeons remove hair from a patient before surgery. Here are just a few of the reasons why
Nufree is the most effective hair removal treatment in the world.
Nufree is NOT A WAX and never sticks to the skin
= very gentle & NO sticky residue
Nufree is completely BOTANICAL and safe for the entire body.
Nufree is antimicrobial so it is safe, clean and germ free.
Nufree doesn't dry and can be erased any time!
Nufree is clinically tested and uses no animal products.
LESS pain, redness, irritation
Silkier, smoother skin
Uproots the entire bulb and hair shaft and DOES NOT break any hair off
Clinically developed for sensitive skins
Patented system
Great for coarse hairs too!
Less ingrowns hairs/bumps/irritation than waxing
Will never be too hot to burn you
Will NOT tear your skin
Only attaches to your hair and NOT skin, so tanning right after is OK!
Aftercare Kit Included
With EVERY NUFREE Hair Removal service, FINIPIL the anti-bacterial-antimicrobial lotion will be applied to help prevent ingrown hairs, slow down hair future hair growth & shrink pore size.
Get a FREE exfoliating body glove AND/OR back loofah with every Body Hair Removal Service as your GIFT to help keep your skin smooth and soft and eliminate bumps and ingrowns!
Hair Removal aftercare instructions will be fully explained.
Note
Nufree + Finipil System can stagnate normal hair growth in approximately 35 treatments following the below conditions:
Finipil must be used daily
Each Treatment must be be done every 3-5 weeks apart.
Individuals who have abnormal hair growth cycles from hormones, sun bathing, beach, computer, car or tanning beds, etc. may require treatment sessions in excess of 35+.
Prices
Underarms $19
Full Arms from $40+
Half arms from $28+
Full Back (Men) $50
Full Back (Women) $42
Shoulders $27
Chest & stomach $52
Bikini Line $29
Buttocks (butt cheeks) $33
Brazilian Women $52 (Preganant $68)
Brazilian Men $84
Butt Crack $25
Choose a Heart, Diamond, Circle, Alphabetical Letter, Flower, Star, Bowtie, Lips or Lightning Bolt SHAPE/DESIGN with your Brazilian Wax for +$20! If you have any other designs in mind, I'll try my best to accomodate if possible.
Add Colour to your Brazilian Hair Shape or Landing Strip/Patch for NOW SPECIAL ONLY +$45 per application!
Covers Grey
Gentle, Safe, drip-free Color
Ammonia Free, Paraben Free
Lasts 4-5 weeks
Application process approximately 40 minutes
Choose: Medium Blue, Red, Black, Brown, Pink, Ocean Blue Turquoise, Blonde, Purple, Auburn, Lucky Green, Sunburst Orange
Full leg from $95+
Half leg from $50+
Fingers $10.50
Toes $10.50
Hands $10.50
Feet $10.50
Eyebrows $17
Middle of Brow $6
Upper lip $ 13
Lower Lip $8
Chin $13
Neck $17+
Nose $10
Nostrils $8
Sides (sideburn area) $17
Cheeks $17
Forehead $13
Full Face (includes all areas listed above) $78
Ears $10
FINIPIL – Antibacterial/Antimicrobial Lotion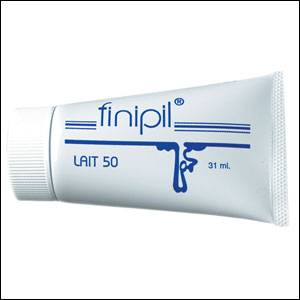 Scientifically approved, patented antibacterial/antimicrobial lotion made by Equibal Labs, is for application immediately after Nufree Nudesse hair removal treatments and for continued at-home use. This certified formula destroys 99.99% of Bacteria (Staph-aureus), Bacteria (pseudomonas aeruginosa), Bacteria (E.coli), Fungi-yeast (Aspergillusniger) and Fungi-yeast (candida Albicans).
finipil slows – the development of new hair cells when used in conjunction with Nufree.
finipil cools – by dropping the temperature of the empty follicle, freezing away swelling due to water retention, hot showers or aerobic workouts.
finipil should be used daily – on damp skin after showering or bathing to activate it. This keeps the skin sanitary and the follicles clean and free of foreign matter.
finipil protects against ingrowns – and rids the area of old ingrowns caused by waxing, shaving at home, and hard water.
finipil has additional benefits too!
 great for chapped lips,
cold sores
makeup base
helps heals minor burns and prevents scarring from curling irons, etc.
reduces swelling of tired feet
great as a non-drying hand sanitizer too!
SOLD HERE!
ONLY  $28 each for 45 ml.
(Reg Retail price $39.99)